With a new warning shown to users of older apps, Apple may be signaling that it will stop allowing those apps to run at all in future versions of its mobile operating system.
When Apple released iOS 10.1 in late 2016, they took a step toward sunsetting apps built for older iPhones and iPads. Users who opened these older apps would see a message like this: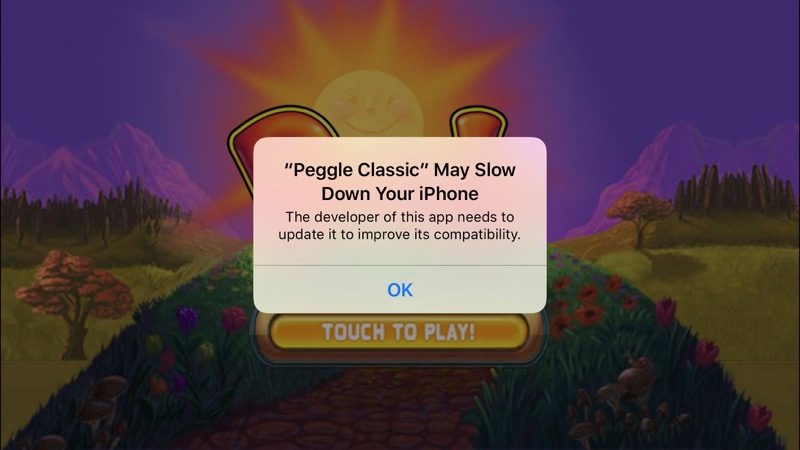 What does this mean? Well, (nerd alert) it means you're using an old 32-bit app instead of a newer 64-bit app, and those older apps can run slowly or have compatibility issues. Apple doesn't want to be held responsible for a poor experience because developers haven't updated their apps. And starting in late 2016, after a series of warnings to app administrators, Apple started purging these outdated apps from the App Store.
But what if you have an older app that doesn't get distributed through the app store? Many of our partners and customers have custom apps that are only distributed inside their business — for example, a custom digital sales app distributed to the sales team on iPads. These apps don't go through the App Store, so they should be fine, right?
For the moment, aside from seeing that warning, that may be the case. However, Apple has been warning developers to stop distributing 32-bit apps since early 2015, and the fact that they're now overtly showing end users this message — and disrupting the user experience to do so — is a pretty strong indicator that Apple will probably completely drop support for 32-bit apps in iOS 11, due out later in 2017. Which means they'll stop working entirely.
In other words, if you have an enterprise mobile app (or an app that is otherwise distributed privately) and it's been around for more than a couple years, you should be making moves now to get that app revised to support modern Apple devices. Don't get caught with a dead app when iOS 11 gets released. Talk to your developer about updating for 64-bit compatibility, or get in touch with us if you need help.